Submit a Help Desk Ticket
Southern Helpdesk
Live Technical Support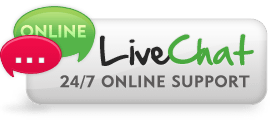 Note: Live Support CANNOT be used to reset passwords
Self-Service Portal
To check the status of your service tickets, login with your Southern email address (@southernwv.edu) and email password. Click HERE to download "How to use the Self-Service Portal" documentation.
Live Phone Support

Dial HELP (4357) from an on-campus phone or 1-866-614-5019 from off-campus 24 hours / 7 days a week

NOTE: For Password Resets or other urgent issues, such as issues for a class that is in session, please call the Southern Helpdesk for immediate assistance. Do not use this form for urgent issues.
Complete the following form to make a technical support request or to report an incident and a ticket will be created for you.