Biography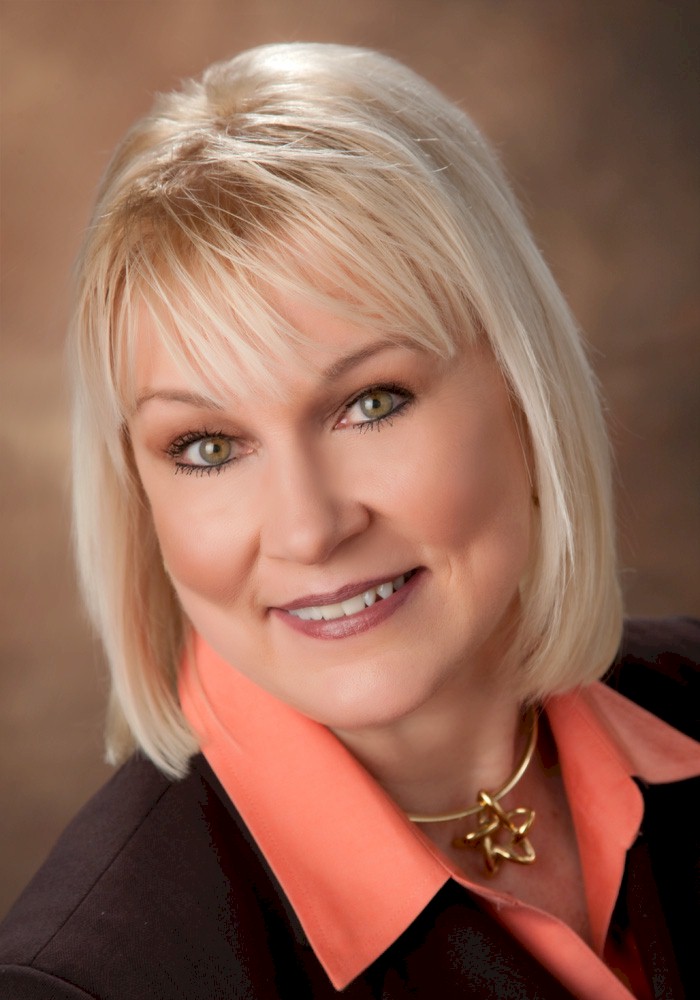 Joanne Jaeger Tomblin assumed her duties as President of Southern West Virginia Community and Technical College on November 16, 1999, and became the 36th First Lady of the State of West Virginia on November 15, 2010.
In her 31 years of service to the College she has served 13 years as President, making her the highest ranking president in years of service in West Virginia. Prior to becoming President, she served the College as Vice President of Economic and Community Development, and held responsibilities for Management of Campus Facilities, Management of Campus Instructional Programs, Community Relations, Public Relations, Marketing, Graphics and Television Services, Human Resources, Continuing Education, Workforce Development, Fund Raising, the Small Business Development Center, and a variety of special projects. Ms. Tomblin served as an adjunct faculty member teaching in the communications field from 1978 to 1981. She moved to full-time faculty status in 1983, just prior to moving to administration. As First Lady, she promotes education, particularly in the Community and Technical Colleges, that will train and prepare the future workforce of West Virginia.

President/First Lady Tomblin currently serves on many state, local and regional committees and organizations including the West Virginia University Center of Excellence in Women's Health Board of Directors, the Reconnecting McDowell Board of Directors, the Greenbrier Valley Theater Board of Directors, the West Virginia Workforce Investment Council, the Association of Community College Trustees Southern Regional Awards Committee, and is a member of the Gear-Up Advisory Committee for the Higher Education Policy Commission and the West Virginia Council for Community and Technical College Education.

Ms. Tomblin serves as Chair of the Logan Regional Medical Center Board and is an ex-officio member of the Credentialing Committee. She is a member of the Logan County Chamber of Commerce Board of Directors, CEDAR of Southern West Virginia, Inc., Delta Kappa Gamma, and ex-officio to the Corridor G Regional Development Authority. She is an active member of the First Presbyterian Church of Logan and member of its Chancel Choir. The First Lady is an advocate for volunteerism in our State. She has participated in a number of programs including serving meals to the homeless and the Veterans of our State, to sharing the joy of reading with children.
Under President/First Lady Tomblin's leadership, Southern West Virginia Community and Technical College attained ten years re-accreditation from the Higher Learning Commission of the North Central Association of Colleges and Schools in 2003. She has been instrumental in bringing millions of dollars in grant funds and new programs to the College. During her tenure, the College constructed and moved into a new wing at the Lincoln County Comprehensive High School, joined eight colleges at the Erma Byrd Public Higher Education Center in Raleigh County, renovated a facility in downtown Logan for the Academy for Mine Training and Energy Technologies, constructed a new 55,000 square-foot Allied Health and Technology Center at the Logan Campus, and a 25,000 square-foot Applied Technology Center at the Williamson Campus. Throughout her years of service she has been most successful in fostering cooperative relationships and partnerships between business and industry groups, government officials, boards of education and the College.
Thus far, her greatest accomplishment has been the development and creation of the "2020 Major Gifts Campaign," in cooperation with the Southern West Virginia Community College Foundation to achieve a multitude of long-range plans for the future of the College and the district it serves. The kick-off for the campaign was September 2006 with a 2010 goal of seven million dollars. This goal was attained by December 31, 2008. Phase two of the campaign began in January 2010 with an additional seven million dollar goal. Funds raised from the campaign have been utilized to support student financial assistance, new program development, facilities support, and marketing.
President/First Lady Tomblin holds a B.A. and M.A. in Journalism, and a Doctorate in Humane Letters honorary degree from Marshall University. She is an advocate for community colleges and the unique mission they have throughout West Virginia and the Nation. She promotes our State to all she comes in contact with and encourages them to visit our beautiful State parks and see all that West Virginia has to offer. She is instrumental in developing and showcasing our many artisans around the State and recently commissioned a West Virginian to design the ornament that decorated the First Family Christmas tree for the 2010, 2011, and 2012 holiday seasons.
She has been married to Governor Earl Ray Tomblin for 32 years, and other than her husband, her pride and joy is their son Brent Jaeger Tomblin, a graduate student at Marshall University majoring in Health Care Management.