Licensure Disclosures
Potential changes in requirements:
Southern West Virginia Community & Technical College academic programs are designed to prepare students to apply for licensure or certification in West Virginia. Completion of a Southern West Virginia Community & Technical College program may not meet educational requirements for licensure or certification in a state other than West Virginia.
Students who plan to pursue licensure outside of West Virginia should be aware that state licensure
requirements are subject to changes. While a program may originally meet the educational
requirements for licensure, changes in requirements could impact the program's ability to meet any
new educational requirements. It is the responsibility of students to check with their state
licensure board to confirm licensure requirements and make sure that they meet those requirements.
---
Links to State Information
The following hyperlinks lead to websites that may help to answer any questions that you may have or provide you with guidance on who to contact.
General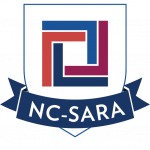 Southern West Virginia Community & Technical College has been approved to participate in the National Council for State Authorization Reciprocity Agreements.
NC SARA Professional Licensure Directory
Nursing Specific
The U.S. Department of Education has implemented regulations (Regulation 34 CFR 668.43 (a) (5) (v)) which requires Southern West Virginia Community & Technical College AAS  Program to provide a list of all states/jurisdictions where the institution's curriculum meets state educational requirements for professional licensure or certification. Please go to the National Council of States Boards of Nursing (NCSBN) website to look up each state's initial licensure educational requirements.
This information is only for initial licensure or certification by exam requirements for the state listed.
Students should contact the Board of Nursing in the state they would like to be initially licensed in for more specific information.
This information DOES NOT apply to transferring WV RN Licensure to another state.
---
View the professional licensure disclosure that contains information about each of the following programs that require professional licensure/registration.
Medical Laboratory Technology
Nursing
Radiologic Technology
Respiratory Care Technology
Paramedic Science
Surgical Technology