Career Services
Check here for updates and assistance with Career Services at Southern West Virginia Community and Technical College! #SucceedAtSouthern
About Career Services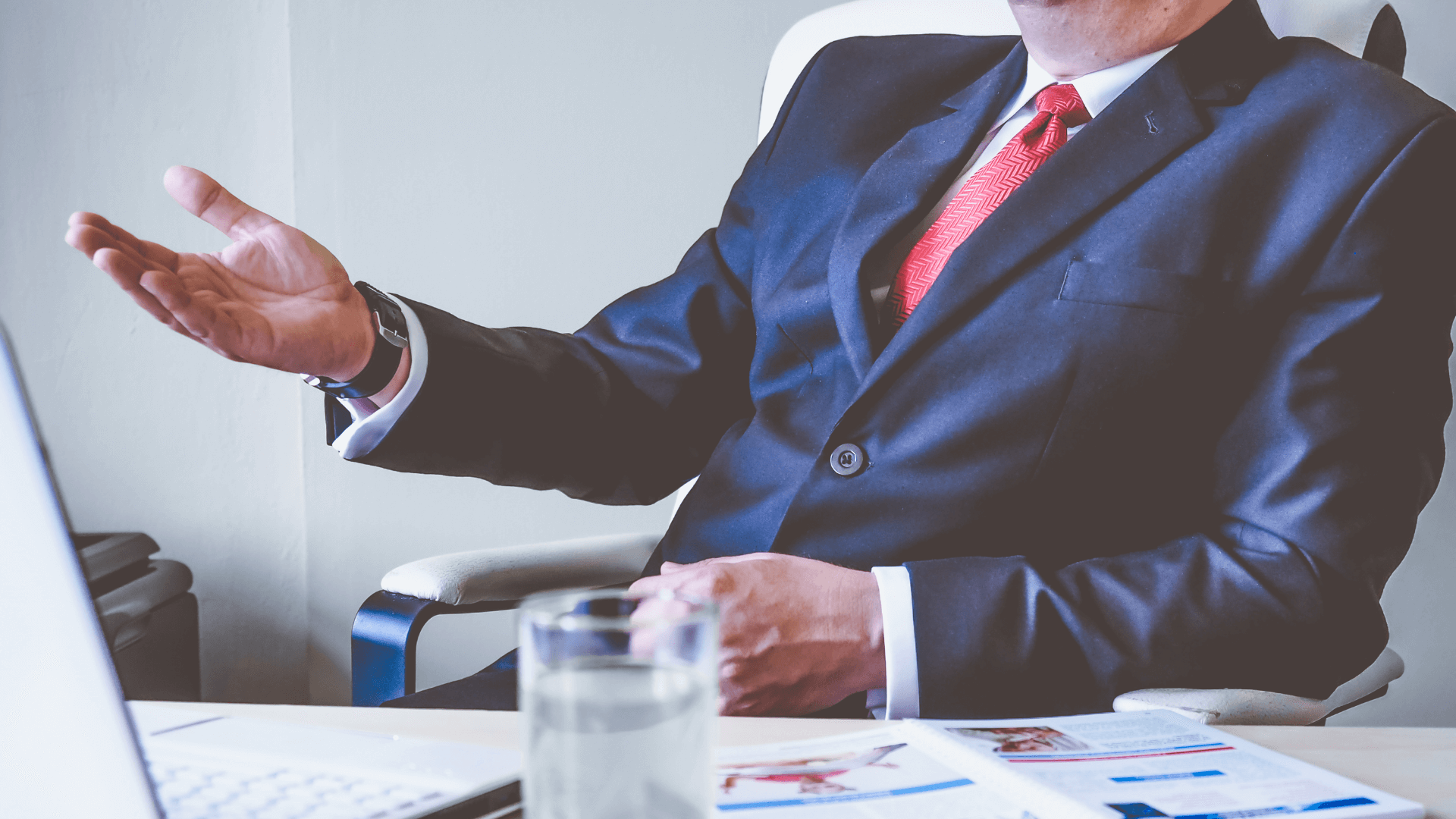 Career development is an evolving process.  Our purpose is to educate, guide, and prepare students as they navigate career pathways.  We endeavor to provide students with an opportunity to nurture and develop their interpersonal and professional skills beyond a post-secondary educational setting.
Services Include
Career Assessment
Career Advising
Resume and Cover Letter writing assistance
Resume and Cover Letter revision
Mock Interviews
Job Search and Placement
Career Fairs
Networking Opportunities

Contact Information
Elijah Hooker, Career and Technical Studies | 304.896.7482 | 
Work Hours: Mon – Wed: 8 AM – 6 PM | Thurs: 8 AM – 5:30 PM
Office Location: Student Services, Room 142, Logan Campus
---
Katrina Matney, Arts and Sciences | 304.294.2012 | 
Work Hours: Mon – Wed: 7 AM – 5 PM | Thurs: 7 AM – 4:30 PM
Office Location: Room 106, Wyoming/McDowell Campus
Resume Writing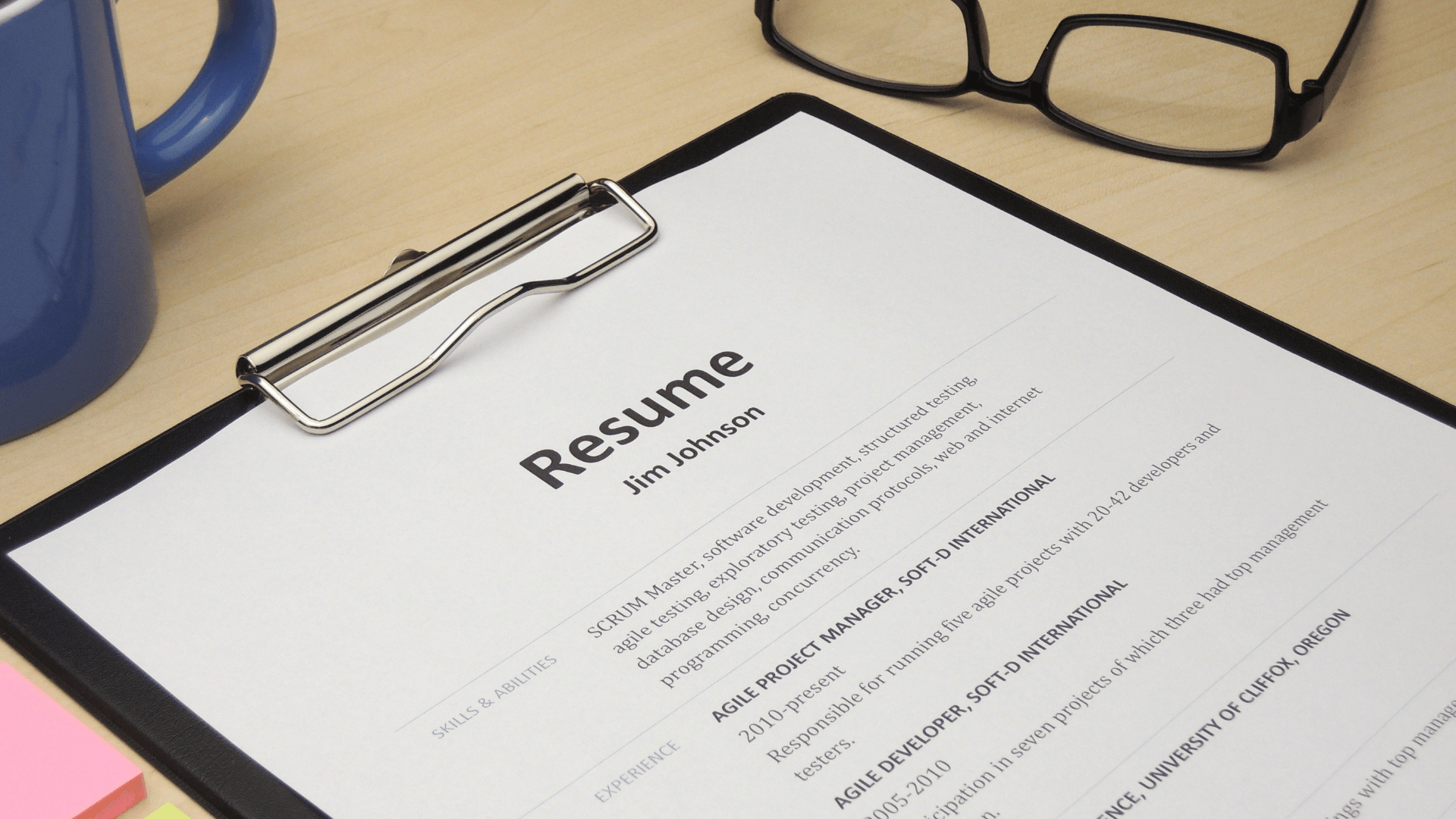 The purpose of writing a resume is to highlight your knowledge, skills, and abilities as a way to market yourself.  Resumes can vary in terms of style and format, but each resume should emphasize how your qualifications are aligned with the qualifications and requirements of the position for which you are applying. 
Resume Guidelines to follow
Templates – Templates can be useful when creating a resume. You can access a resume template on Microsoft Word.  Be mindful that these can be helpful and save you time, but changing the style and/or format of these templates can be difficult if you are unsatisfied with the chosen style.
First Person – Avoid using the first person, therefore, do not use words such as "I" or "me."
Use the Correct Verb Tense – Present job duties, activities, and responsibilities should be written in the present verb tense. All past experiences should be written in the past tense.
Use of Action Words – Avoid using weak descriptor words. Action words are strong in meaning and work to convey precision and strength in your writing and relevant experience that is needed to be considered for the job requirements.
Page Number – Your resume should be a brief and concise description of you and your skills and accomplishments; it should be approximately one to two pages in length.
Font Size and Aesthetics – Your resume should look neat and visually appealing and contain a consisted style of font throughout the entire page[es]. The size of the font should be between 10 – 12 pt.  The style of font should be easy to read; therefore, I suggest that you use font styles such as: Arial, Verdana, Trebuchet, Century Gothic, etc.  These fonts are more robust in appearance.
Contact Information
Name – Remember to use a font size that allows your name to stand out. 14-16 point font is the suggested size. The remaining information in your contact section can be in the suggested/standard font mentioned in the font section of this guide.
Address – This should be your current mailing address.
Email – Use an existing email address that you most frequently utilize as a means of communicating; this email should be professional and should contain your name without any inappropriate characters, words, and symbols.
Education
Include your education with your most recent accomplishment listed first. Any additional educational achievements can be listed in chronological order after the most recent.
Display the name of the institution, as well as the city and state in which it is located.
List your graduation date[es] or the anticipated date of graduation. Ex: Expected graduation: May 2021
Include your GPA if it 3.0 or higher.
Add Relevant Coursework to your resume if you have been involved in internships, co-operative education, study abroad programs, etc. These are impressive to employers.
Skills
Incorporate specific skills that align with the job description and make you stand out as a qualified candidate for the position. These can skills pertaining to Microsoft Word, Excel, PowerPoint, etc.
Written and Verbal communication skills are always worthy of mention.
Secondary Language Acquisition skills must also be listed.
 Experience
Begin by writing your most recent job position followed by the position acquired by you in previous situations of employment.
Include your job title, the name of the company or organization, as well as the city and state of the company for which you work.
Dates do not have to be specific; listing the month and year will be fine.
Activities, Honors, Volunteer Work, and Additional Activities
Record membership if you belong to any honorary academic society or professional student organization. Mention if you have any leadership duties or responsibilities; this will demonstrate further experience.
Incorporate any involvement in community services or volunteer work.
Cover Letter Checklist
Cover letters can be challenging to write, but with a well-written cover letter, your chances of getting an interview increase exponentially.  The purpose of a cover letter is to tightly condense your skills and experience into a one-page document that demonstrates your qualifications for the position in which you are applying.  When writing your cover letter, it is significant to remember several things: keep your word choices concise and relevant, write without erroneous mistakes in terms of grammar and punctuation, and keep it warm and friendly.  Show them what you have to offer for this position and how you would be the ideal candidate to be considered for this position.  This your chance to get the attention of the hiring manager and establish yourself as unique and distinguishable from other candidates.
A one-page cover should consist of three paragraphs.  These are some tips to give you a sense of what these paragraphs should convey. 
Paragraph 1: The Punch
Immediately capture the reader by crafting a sentence that conveys your purpose.
After carefully expressing your purpose, describe the position. Think: what is the position?
Display your enthusiasm and emphasize a quality about the position or the company that made you excited to apply.
Paragraph 2: The Pitch
Highlight your skills, experience, and qualifications in a way that shows you are the perfect person for the job.
Use action verbs to introduce all relevant experience as it relates to the position that you are seeking to obtain.
Incorporate buzzwords from the job description into this section of the cover letter.
Paragraph 3: The Conclusion
Re-summarize what makes you the qualified candidate for this position in one sentence.
In a polite tone, request an interview.
Reiterate your primary contact information for the purpose of arranging an interview if chosen.
Conclude by offering your appreciation and thanks for being considered or recognized as a candidate.
Career Readiness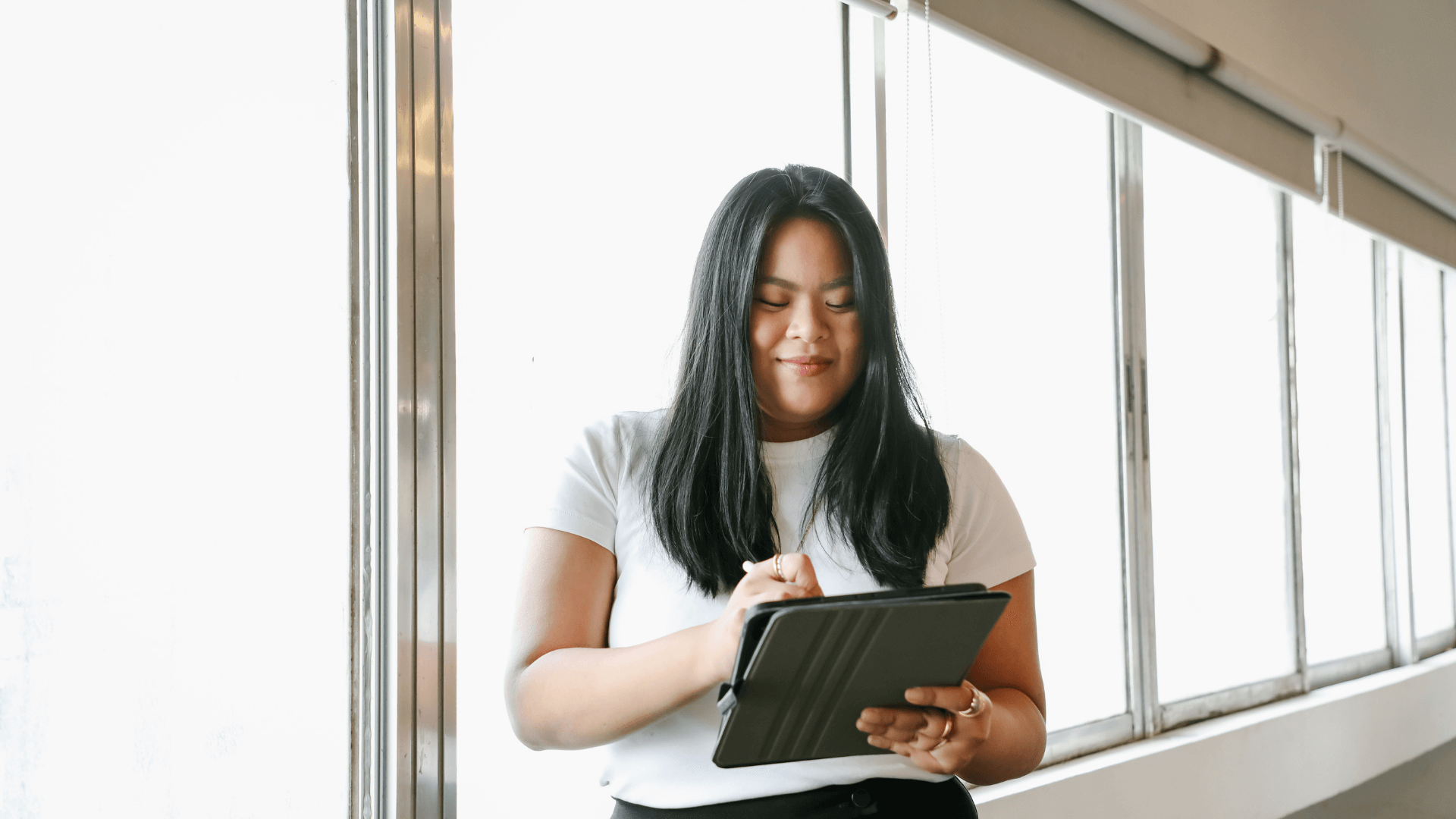 What is Career Readiness?
Career readiness is a foundation from which to demonstrate requisite core competencies that broadly prepare the college-educated for success in the workplace and lifelong career management.
For new college graduates, career readiness is key to ensuring successful entrance into the workforce. Career readiness is the foundation upon which a successful career is launched. Career readiness is, quite simply, the new career currency.
For higher education, career readiness provides a framework for addressing career-related goals and outcomes of curricular and extracurricular activities, regardless of the student's field of study. For employers, career readiness plays an important role in sourcing talent, providing a means of identifying key skills and abilities across all job functions; similarly, career readiness offers employers a framework for developing talent through internship and other experiential education programs.
CAREER READINESS COMPETENCIES
There are eight career readiness competencies, each of which can be demonstrated in a variety of ways. Review a definition of each competency below as well as download supplemental materials to support and incorporate into your initiatives from the National Association of Colleges and Employers.
Download Support Materials from NACE
Sample Behaviors
Career and Self-Development
Proactively develop oneself and one's career through continual personal and professional learning, awareness of one's strengths and weaknesses, navigation of career opportunities, and networking to build relationships within and without one's organization.
Show an awareness of own strengths and areas for development.
Identify areas for continual growth while pursuing and applying feedback.
Develop plans and goals for one's future career.
Professionally advocate for oneself and others.
Display curiosity; seek out opportunities to learn.
Assume duties or positions that will help one progress professionally.
Establish, maintain, and/or leverage relationships with people who can help one professionally.
Seek and embrace development opportunities.
Voluntarily participate in further education, training, or other events to support one's career.
Clearly and effectively exchange information, ideas, facts, and perspectives with persons inside and outside of an organization.
Understand the importance of and demonstrate verbal, written, and non-verbal/body language, abilities.
Employ active listening, persuasion, and influencing skills.
Communicate in a clear and organized manner so that others can effectively understand.
Frame communication with respect to diversity of learning styles, varied individual communication abilities, and cultural differences.
Ask appropriate questions for specific information from supervisors, specialists, and others.
Promptly inform relevant others when needing guidance with assigned tasks.
Identify and respond to needs based upon an understanding of situational context and logical analysis of relevant information.
Make decisions and solve problems using sound, inclusive reasoning and judgment.
Gather and analyze information from a diverse set of sources and individuals to fully understand a problem.
Proactively anticipate needs and prioritize action steps.
Accurately summarize and interpret data with an awareness of personal biases that may impact outcomes.
Effectively communicate actions and rationale, recognizing the diverse perspectives and lived experiences of stakeholders.
Multi-task well in a fast-paced environment.
Demonstrate the awareness, attitude, knowledge, and skills required to equitably engage and include people from different local and global cultures. Engage in anti-racist practices that actively challenge the systems, structures, and policies of racism.
Solicit and use feedback from multiple cultural perspectives to make inclusive and equity-minded decisions.
Actively contribute to inclusive and equitable practices that influence individual and systemic change.
Advocate for inclusion, equitable practices, justice, and empowerment for historically marginalized communities.
Seek global cross-cultural interactions and experiences that enhance one's understanding of people from different demographic groups and that leads to personal growth.
Keep an open mind to diverse ideas and new ways of thinking.
Identify resources and eliminate barriers resulting from individual and systemic racism, inequities, and biases.
Demonstrate flexibility by adapting to diverse environments.
Address systems of privilege that limit opportunities for members of historically marginalized communities.
Recognize and capitalize on personal and team strengths to achieve organizational goals.
Inspire, persuade, and motivate self and others under a shared vision.
Seek out and leverage diverse resources and feedback from others to inform direction.
Use innovative thinking to go beyond traditional methods.
Serve as a role model to others by approaching tasks with confidence and a positive attitude.
Motivate and inspire others by encouraging them and by building mutual trust.
Plan, initiate, manage, complete, and evaluate projects.
Knowing work environments differ greatly, understand and demonstrate effective work habits, and act in the interest of the larger community and workplace.
Act equitably with integrity and accountability to self, others, and the organization.
Maintain a positive personal brand in alignment with organization and personal career values.
Be present and prepared.
Demonstrate dependability (e.g., report consistently for work or meetings).
Prioritize and complete tasks to accomplish organizational goals.
Consistently meet or exceed goals and expectations.
Have an attention to detail, resulting in few if any errors in their work.
Show a high level of dedication toward doing a good job.
Build and maintain collaborative relationships to work effectively toward common goals, while appreciating diverse viewpoints and shared responsibilities.
Listen carefully to others, taking time to understand and ask appropriate questions without interrupting.
Effectively manage conflict, interact with and respect diverse personalities, and meet ambiguity with resilience.
Be accountable for individual and team responsibilities and deliverables.
Employ personal strengths, knowledge, and talents to complement those of others.
Exercise the ability to compromise and be agile.
Collaborate with others to achieve common goals.
Build strong, positive working relationships with supervisors and team members/coworkers.
Understand and leverage technologies ethically to enhance efficiencies, complete tasks, and accomplish goals.
Navigate change and be open to learning new technologies.
Use technology to improve efficiency and productivity of their work.
Identify appropriate technology for completing specific tasks.
Manage technology to integrate information to support relevant, effective, and timely decision-making.
Quickly adapt to new or unfamiliar technologies.
Manipulate information, construct ideas, and use technology to achieve strategic goals.
ABOUT THE CAREER READINESS INITIATIVE
NACE launched its Career Readiness Initiative in 2015 to address a fundamental need for new college graduates and the professionals who serve their career development needs and recruit them into the workforce: a shared understanding of what is needed to launch and develop a successful career, a common vocabulary by which to discuss needs and expectations, and a basic set of competencies upon which a successful career is launched.
An initial task force—made up of NACE members from both career services and university relations and recruiting—developed the career readiness definition and associated competencies. These were subsequently reviewed and updated by a task force of members in 2017 to reflect feedback from members who were using the competencies with students.
In addition, after the initial launch, NACE undertook work to identify behaviors that could be associated with the competencies, partnering with SkillSurvey to validate those behaviors.
In 2020, a member task force undertook to review and revise the competencies as needed, while NACE and SkillSurvey completed a key phase of its validation effort to identify sample behaviors. As part of its process, the task force drafted its recommendations for revisions and presented them to the NACE membership for comment. More than 300 members provided recommendations and comments. The resulting revised competencies reflect those member insights.
Attributes Employers Seek on a Candidate's Resume
With fewer employers screening job candidates by GPA, it is increasingly important that college graduates demonstrate certain attributes on their resumes. While the order of attributes employers seek on resumes has remained somewhat consistent over the years, a few subtle changes have emerged this year.
| ATTRIBUTE | PERCENT OF RESPONDENTS |
| --- | --- |
| Ability to work in a team | 81.0% |
| Problem-solving skills | 79.0% |
| Analytical/quantitative skills | 76.1% |
| Communication skills (verbal) | 73.2% |
| Communication skills (written) | 72.7% |
| Initiative | 67.8% |
| Leadership | 67.8% |
| Technical skills | 67.8% |
| Flexibility/adaptability | 65.9% |
| Strong work ethic | 65.4% |
| Computer skills | 59.0% |
| Interpersonal skills (relates well to others) | 57.6% |
| Detail-oriented | 56.1% |
| Organizational ability | 39.0% |
| Creativity | 29.8% |
| Strategic planning skills | 28.3% |
| Friendly/outgoing personality | 25.9% |
| Entrepreneurial skills/risk-taker | 19.5% |
| Tactfulness | 17.6% |
| Fluency in a foreign language | 3.4% |
Source: Job Outlook 2021 Spring Update, National Association of Colleges and Employers via NACE
Helpful Resources
Interview Tips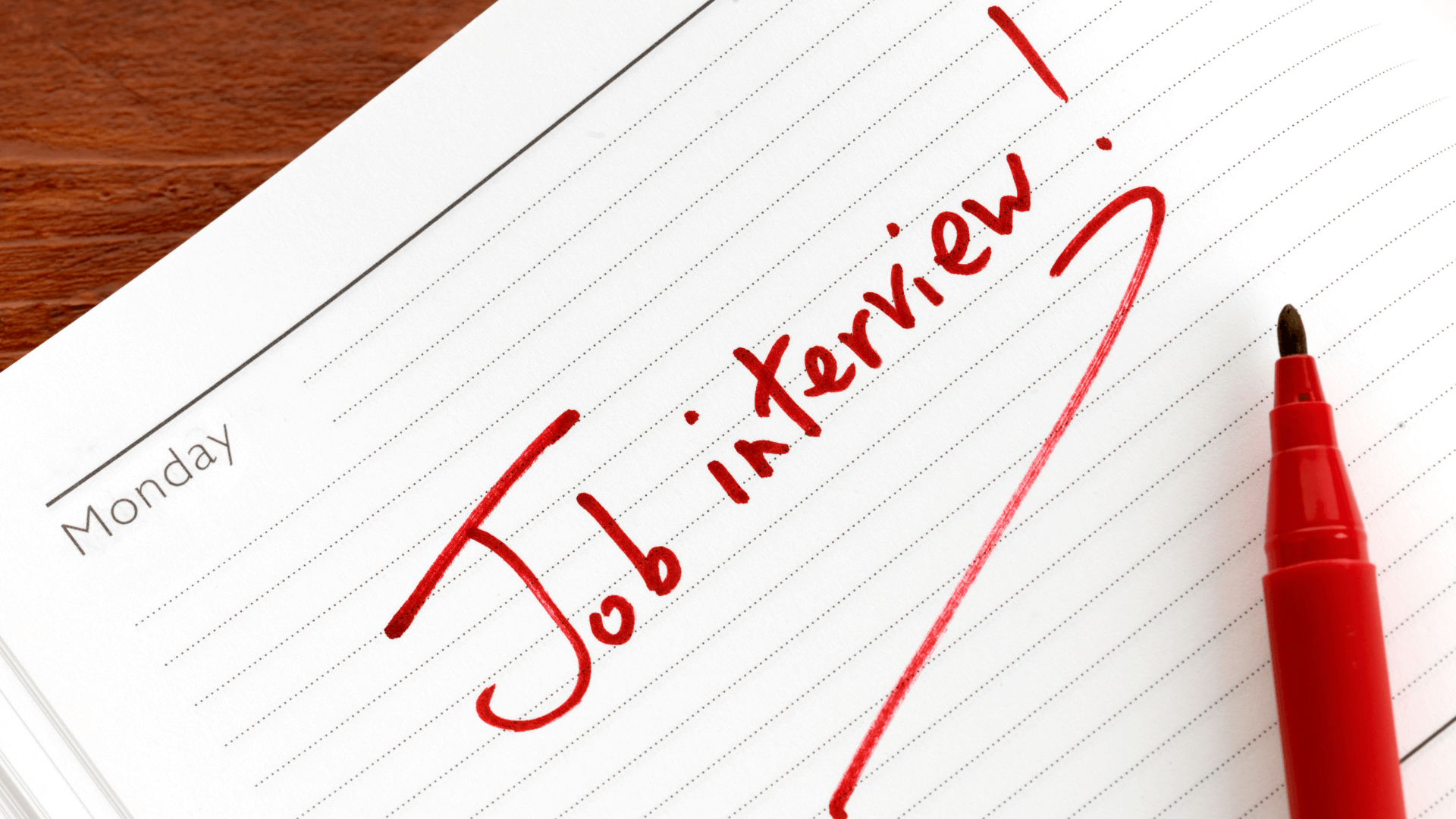 Being interviewed for a job may be one of the most difficult obstacles facing you in your path to achieving your career goal.  Below, you will find some useful information, that if noticed and incorporated into your next interview, will allow you to be a competitive job candidate.
Prepare, Prepare, Prepare…
Write out responses to possible questions; these will help you sound confident and equip you with some ideas to use in your responses throughout the interview.
Rehearse your responses, but do not memorize them. You want your interview to sound authentic rather than automated or robotic.
The Interview
Be concise and brief when marketing yourself and your talents.
Introduce yourself and briefly describe your past work experiences, as well as what skills and/or abilities you have to offer.
Discuss skills and/or lessons derived from previous jobs. Example: "In my previous role as a sales representative, I gained a strong ability to communicate with people and resolve the issues they presented to me. The satisfaction of each customer was main priority and I would like to extend the same attitude to this job."
In discussing your skills, always attempt to illustrate how they match what the employer is looking for based on the qualifications and job description.
Express your enthusiasm and eagerness for the job in which you are applying and provide examples as to how your actions would align with the values and mission of the company; this may require you to do some research, which I strongly suggest that you do, sometime during your preparation.
Do not admit weaknesses or inadequacies as a way of being self-deprecating. If a question is raised on a possible deficiency, address the question positively and indicate that you are eager to improve this deficiency.
In conclusion, always express your gratitude and appreciation for being considered for the position. Remember, if you have made to the interview, then you're certainly a strong contender for the job.
What Is the STAR Interview Method?
The STAR interview technique offers a straightforward format you can use to answer behavioral interview questions—those prompts that ask you to provide a real-life example of how you handled a certain kind of situation at work in the past.
Don't worry—these questions are easy to recognize. They often have telltale openings like:
Tell me about a time when…
What do you do when…
Have you ever…
Give me an example of…
Describe a…
Thinking of a fitting example for your response is just the beginning. Then you also need to share the details in a compelling and easy-to-understand way—without endless rambling.
That's exactly what the STAR interview method enables you to do. "It's helpful because it provides a simple framework for helping a candidate tell a meaningful story about a previous work experience," says Al Dea, the founder of CareerSchooled and a career and leadership coach.
So, let's break down that framework. STAR is an acronym that stands for:
Situation: Set the scene and give the necessary details of your example.
Task: Describe what your responsibility was in that situation.
Action: Explain exactly what steps you took to address it.
Result: Share what outcomes your actions achieved.
By using these four components to shape your anecdote, it's much easier to share a focused answer, providing the interviewer with "a digestible but compelling narrative of what a candidate did," says Dea. "They can follow along, but also determine based on the answer how well that candidate might fit with the job."
Helpful Resources and Videos