Office of the President
On behalf of Southern West Virginia Community and Technical College, welcome to our website. We are proud of this great college and to be entrusted with continuing academic excellence and enriching the quality of student life.
For inquiries, please contact the Office of the President.
Jennifer Dove, Executive Assistant to the President
V:  304.896.7402 | F:  304.792.7046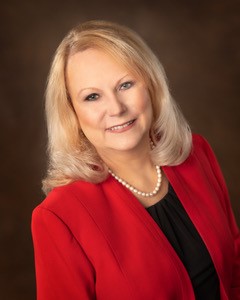 Welcome to Southern West Virginia Community and Technical College and congratulations on your choice to attend one of West Virginia's premier community and technical colleges.  For almost 50 years, Southern has provided exemplary education, training, and personal enrichment programs for the communities we serve.  Southern is an exceptional college that transforms lives through learning both in the classroom with highly qualified faculty and outside of the classroom through our many support services for our students.   We are committed to providing you with an affordable, high-quality education.  Whether you are a first-time or returning student at Southern, you already know about the quality education that is found here, and that we provide it at the most affordable price in the region.  We can save families thousands of dollars which is critical during this period of economic instability.
These unprecedented times have been a challenge for all of us and have changed the way we all live, work, and learn.  These challenging times require that we adapt to a seemingly ever-changing situation.  To meet the educational needs of our students, Southern will offer its classes primarily in a remote format during the fall semester.  Many students will meet with their faculty and classmates online during regularly scheduled times while some will choose courses they can access independently anytime it is convenient for them.  Out of necessity, a few courses will be partially onsite such as lab and clinical classes.  Administration, faculty, and staff are working together to ensure students continue their education while complying with state and CDC guidelines.  We have implemented measures for social distancing, mask-wearing, cleaning, and screening to ensure a safe environment for employees and students.
Founded as an open-door, comprehensive community college in 1971, today Southern is part of the Community and Technical College System of West Virginia and accredited by the Higher Learning Commission. We are dedicated to serving both traditional and non-traditional students. Whether your goal is to begin your pursuit of a 4-year degree, go directly into the workforce, or improve on the interests and skills you already possess, we look forward to creating a pathway to success for you.
The faculty and staff at Southern are focused on student success. Classes and support services are designed to help students meet their academic, professional, and personal objectives. This focus on students means that Southern West Virginia Community and Technical College is an ideal place for all types of people. Our student body comes from a wide variety of backgrounds, whether traditional students, single mothers, veterans, disabled students, unemployed adults, or folks simply wanting a change after years on the job. The range of student experiences brings a richness to the campus culture and classroom dynamic. Whatever your needs, we want to work with you on an individual basis to be successful.
I am honored to serve as the tenth president of Southern West Virginia Community and Technical College.  We are dedicated to excellence in education and fostering community growth and development.  I invite you to explore our website and to learn more about one of the best community and technical colleges in the state.  Again, welcome to Southern, and please let me know if I can be of service to you.  My door is always open.
Sincerely,
Pamela L. Alderman, Ed.D., MSN, RN
President