NASA IS COMING TO SOUTHERN!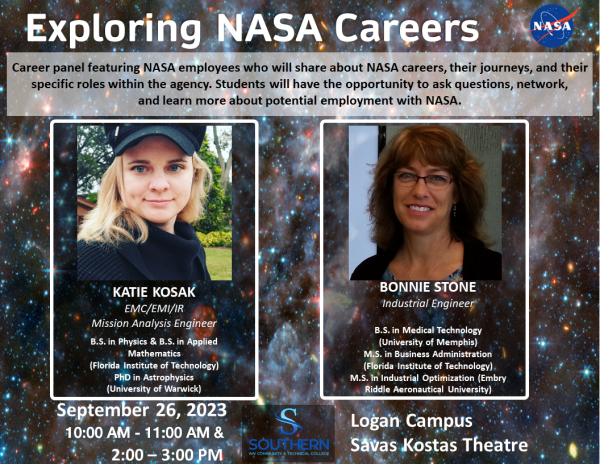 A career panel featuring NASA employees who will share about NASA careers, their journeys, and their specific roles with the agency. Students will have the opportunity to ask questions, network, and learn more about potential employment with NASA.
Join us on Tuesday, September 26th, 2023 for two sessions. The first will be from 10 – 11 AM for area students, and the second will be from 2 – 3 PM for the community.
This free event will be held in the Savas Kostas Performing Arts Center.