Hands-on Robotics Training with LRMC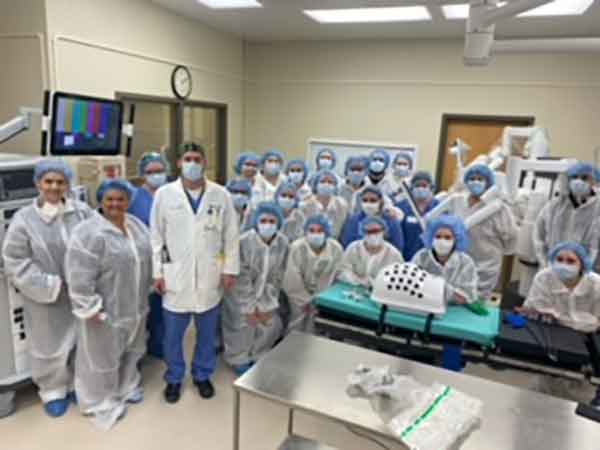 Logan Regional Medical Center invited both the 1st and 2nd-year Surgical Technology students from Southern WV Community and Technical College to get some hands-on experience with the Da Vinci robotic surgical system.
Dr. James C. Paugh presented a lecture about the system at the WVAST workshop this past fall and had a follow-up with hands-on training for the students. "Effective training directly relates to patient outcomes," says Dr. James C. Paugh DO, General Surgeon at LRMC.
"Insufficient training inhibits the team's ability to provide a seamless, accurate, and efficient outcome." Dr. Paugh also stated that the "scrub techs work closest with the surgeon and need to be adequately trained to ensure the sterility of the operating room and surgical instruments and to communicate clearly and effectively with the surgical team during surgery."