Seeking Businesses & Community Groups for Truck or Treat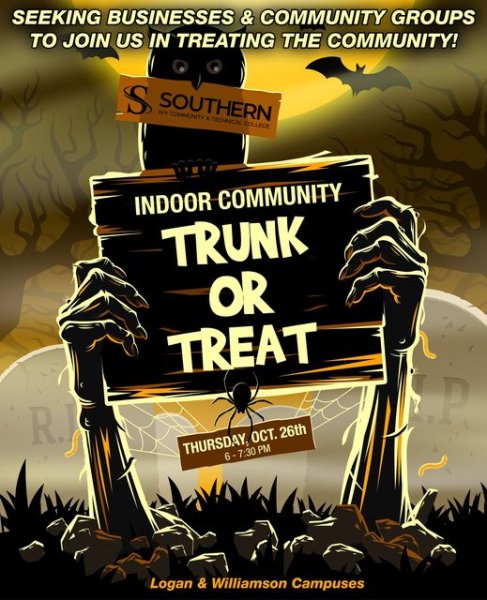 Partners Sought for Southern's Community Trunk or Treat
Southern WV Community & Technical College's HUGE Indoor Trunk or Treat has become one of the premiere local events of the Halloween season.
This year, it's back and bigger than ever! We are seeking local businesses and community groups to join us in treating the kids. The event will be held on Thursday, Oct. 26th from 6-7:30 pm on both our Logan and Williamson campuses.
There is no fee to set up a table and it's a great way to promote your business or organization.
If you would like to reserve a table, contact our Director of Communications, Bill France, at or (304) 896-7470.