Southern Names New Chief Academic Officer/Accreditation Liaison Officer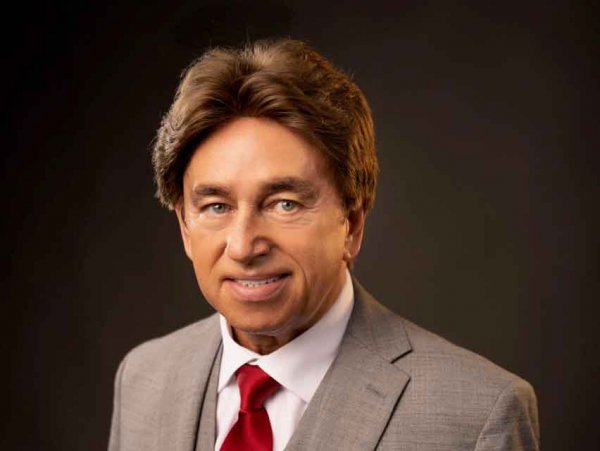 Southern WV Community & Technical College has promoted a long-time employee to the position of Chief Academic Officer/Accreditation Liaison Officer.
Bill Alderman is a lifelong resident of West Virginia, Southern Alumni, and a twenty-three-year employee at Southern.
He has served in several positions at Southern, beginning his career as a Program Manager in Workforce Development in 1999. Alderman then transitioned into his teaching career in 2001 and holds the rank of Full Professor of Business Administration and Entrepreneurship. He has held other roles throughout his tenure, serving as Program Coordinator, Chair of Career and Technical Programs, and most recently as Accreditation Liaison Officer since 2019.
Alderman has also taught for several years at neighboring state universities: the University of Charleston, and West Virginia State University, and has been a visiting Professor at West Virginia University. Alderman has presented and facilitated numerous state-wide Leadership Workshops and National Conferences for the League for Innovation Conferences Organization in Dallas, Texas, and Anaheim, California.
He is a two-time winner of the coveted Savas-Kostas Award for Excellence in 2005 and 2011, being nominated by his students and peers. He also received the "Because of You" Educator of the Year award at Tamarack in 2012.
Alderman has served on Faculty Senate and numerous other committees while serving his institution, faculty, students, and communities by being a valued Board of Governors member as Southern's Faculty Representative since 2019, being their Vice-Chair for the last year. He has been a member of the President's Cabinet since 2021.
Before joining Southern in 1999, Alderman enjoyed a very productive first career in the mining industry with Arch Coal, Inc. (Hobet Mining), beginning his tenure there as a Warehouse Supervisor/Purchasing Agent in 1979, subsequently being promoted through the supervision ranks to Job Superintendent on a large-scale surface mining operation where he chipped away at his education, earning his Bachelor's degree from Bluefield State University and his Master's degree from Regent University Graduate School of Business, completing his residency in Virginia Beach, Virginia in 1999. Alderman continued various studies at the University of Carbondale, Illinois in the engineering field while completing several post-graduate hours from Marshall University in Leadership Studies. He has worked since the fall of his senior year of high school where he is a proud Logan High School graduate of The Class of '75.
Alderman lists his greatest/proudest accomplishments as follows: "It is simple, yet the rewards are vast. On a personal level, my son, Will, my daughter, Whitlea, and our five Grandchildren are my greatest accomplishments. On a professional level, the thousands of students and continued mentorships, friendships, and success stories are my greatest accomplishments."
Asked why he wished to step away from teaching, a job he loved, he replied, "I aspire to serve in a greater capacity as our Chief Academic Officer. I can tremendously contribute to the continued success and improvements of the College as Chief Academic Officer. My leadership and management styles are simple; I lead by example while managing through adaptability. My wide-ranging combination of higher education and real-world industry experience provide me distinctive skill sets to know when to pivot or combine characteristics of multiple management styles."
Finally, Bill adds that he is and always will be faculty, faculty-oriented, and student-driven. It became his passion immediately as he transitioned into the teaching field. Bill considers Southern as family and states his goal is to serve his institution, fellow employees, students, and communities while becoming an exceptional CAO. Bill resides at Combs Addition with his fiancé, Robin Greene. When he is not working, Bill is very active in outdoor activities such as Jeep adventures, photography, mountain biking, hiking, rucking, and other workouts.