Southern to Fund Scholarships with Trail Ride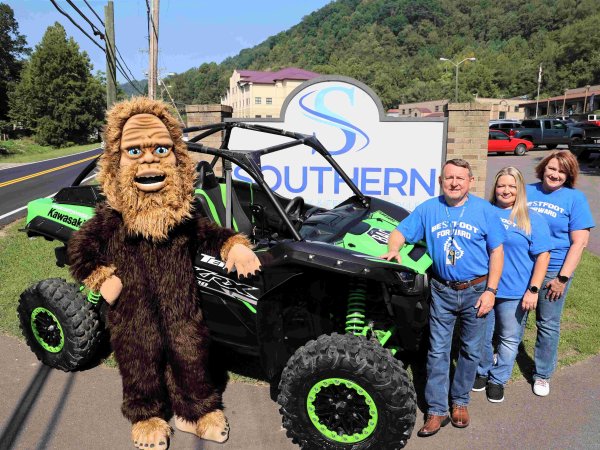 Southern WV Community & Technical College is hitting the Hatfield McCoy Trail later this month for a trail ride that will benefit scholarships.
Southern will hold its "Down & Dirty Trail Ride" on Saturday, Sept. 30th. The route begins at Appalachian Outpost and continues on the Rockhouse Trail. The ride starts at 10 a.m. Check-in is at 9 a.m.
The cost is $20 for an individual or $30 per family. The price includes a one-day trail pass, lunch, and a T-shirt.
A scavenger hunt involving several businesses in Man will be part of the ride. Each rider will receive a card. When you have gotten your card punched at all stops, you can enter it into a drawing for large prizes, including a 65″ smart TV, a two-night stay at Appalachian Outpost, and $500 in prizes from Keefer's Kawasaki Suzuki and Polaris of Logan. The drawing for prizes will be at 3:30 p.m.
"This is the perfect opportunity to come out and have fun for a great cause," Robert Stacy Dingess, Chief External Affairs Officer, said. The Foundation awards approximately $125,000 in scholarships annually and is ready to help student with other emergency needs that are barriers to their education.
"Your participation in these events makes it possible for us to help students on their educational journey," Dingess said. "The Foundation seeks to bring the college and the community together collaboratively. We not only raise funds for our needs, but we strive to be involved in fundraising and sponsoring other community organizations that are doing positive things in our region,"
If you don't have a side-by-side, you can rent one from BAC Country ATV Rentals at a special rate. Contact Amber White at (304) 784-3325 and use coupon code SOUTHERN.