Southern to Offer Free Tax Preparation Services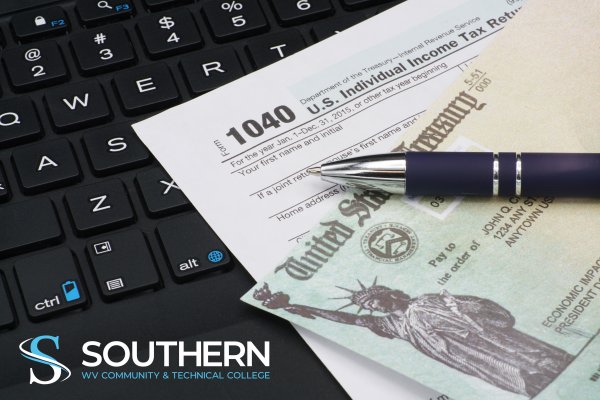 Southern WV Community and Technical College will again offer free tax preparation services to individuals and families through the IRS-certified Volunteer Income Tax Assistance (VITA) Program.
The site will begin preparing taxes on February 10, 2022 and will run through April 7, 2022.
Tax preparation will take place on Southern's Logan Campus in Building A. Appointments are being scheduled each Thursday from 1pm to 6pm, with some Saturday appointments available.
This year, the site is offering Drop-Off service for tax preparation – no appointment necessary.
Taxpayers must bring the following documents to have their taxes prepared: Social Security cards for all individuals on the return, proof of identification for self and spouse, all forms W-2 and 1099, information for Social Security benefits or other income, information for all deductions and credits, a copy of last year's tax return (if available), and routing number and account number for direct deposit of refund (if applicable.)
The VITA program is designed to provide free income tax preparation services to eligible individuals and families. There are no residency requirements. The program is completely free of charge – no hidden fees – and both federal and state tax returns can be e-filed with the IRS in order to receive a rapid refund. Individuals and families who generally make $57,000 or less, senior citizens, and individuals with disabilities are eligible to receive VITA services.
If you prefer to complete your taxes yourself, you can use the United Way's free online tax preparation website at www.myfreetaxes.com. The deadline to file income tax returns is Monday, April 18, 2022.
For more information or to schedule an appointment, call (304) 896-7645 or email taxservices@southernwv.edu.