Southern to Offer Mining Classes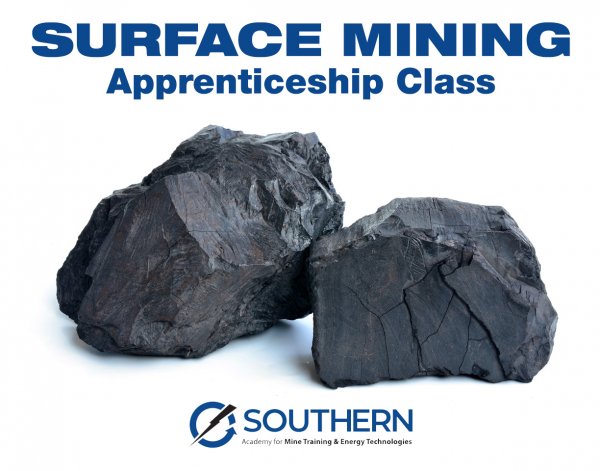 Southern WV Community & Technical College's Academy for Mine Training and Technologies is offering a surface mining apprenticeship class.
The WV 40 Hour Surface Apprenticeship Class will be held from January 31st thru February 4th, 2022 from 8 am – 5 pm. The class will be held in the Williamson Armory Building.
The class fee of $225.00 which includes the reference material and classroom supplies, must be paid before the start of the class.
The class fee can be paid by visiting Southern's CE Online Payment Portal at www.southernwv.edu/continuing-education/ce-online-payment-portal/, or by check or money order to Southern WV Community & Technical College or cash on the first day of class, or by debit/ credit card at one of Southern's locations.
Pre-registration is required to confirm your place in the class as seating is limited. Please call the Academy for Mine Training and Energy Technologies Office at 304-896-7434 or 304-896-7451, for more information or to register.
Southern reserves the right to cancel the class due to low enrollment. Southern follows the statewide indoor face-covering requirement and CDC social distancing protocols. Please bring your face mask. Hand sanitizing stations are available.